Transforming Challenging Behaviour in the Specialist Classroom
With increased incidences of trauma, anxiety, diagnosed conditions and learning difficulties, the effects of these have presented themselves as challenges in behaviour, learning, wellbeing and relationships within many environments. This challenge increases in specialist settings where teachers have shortened timeframes to work with students, understand their needs, build relationships, and engage them in their learning.
Go beyond managing the symptoms of challenging behaviours to understand why your students are experiencing these challenges (causation). Experience the most effective strategies to know how you can work with common identified challenges related to your students' holistic needs to create short and long term impact (transformation).
Use these strategies to enhance positive relationships that build resilience, empathy, trust, inclusion and compassion. Discover how you can transform the negative impact of challenging behaviours to ensure all learners can thrive within your specialist context.
This workshop has been crafted to motivate specialist teachers & support staff within these contexts to:
Understand the importance of moving from managing symptoms to why your students are experiencing these challenges (causation);
Experience strategies to know how you can work with common identified challenges to create short and long term impact (transformation);
Use these essential transformational strategies to plan and activate sustainable changes to minimise challenging behaviours, improve your students' learning and wellbeing, and ensure the growth of positive relationships (sustainable action).
This workshop will allow you to:
Use a holistic map combined with collective behavioural assessments and observations to understand causation;
Experience a range of essential evidence-based learning and wellbeing strategies that support different developmental and communication needs related to challenging behaviours within a specialist context (e.g., aggression; anxiety; defiance; grief; fear; trauma; learning difficulties; withdrawal);
Understand the most appropriate strategies that you can apply to their challenging case(s) to improve learning and wellbeing outcomes;
Develop a sustainable action plan that supports the diverse needs of your identified students and classes to create your calm and safe specialist learning environment.
Suitability:
Classroom teachers in Catholic, Government and Independent schools:

Primary;
Secondary;
Specialist;
Education Support Staff;
Pre-service, Graduates, CRTs.

DATE: Wednesday 29th March 2023.
VENUE: Uni Hill Conference Centre, 30 Graduate Road, Bundoora VIC
TIME: Registrations open 8.45am, Workshops starts 9.00am and concludes 3.30pm.
COST:
$290.00 (excl. GST)
WHAT TO BRING:
Bring a charged laptop (If this is not possible, you can use tablet device or Smartphone with the Padlet app downloaded onto it for our resource and collaboration wall)
As always, your enthusiasm.
Georgina Pazzi

Specialist Education and Wellbeing Presenter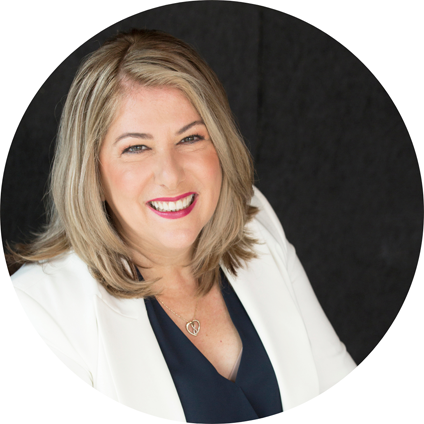 Georgina Pazzi is a Specialist Education and Wellbeing Consultant. She works in Government, Catholic and Independent Primary, Secondary and Special Schools, as well as Early Childhood, Tertiary, Business and Not-for-Profit organisations. She has over 33 years of experience in educational leadership including curriculum innovation, ICT, progressive pedagogies, coaching, assessment and reporting. She has headed key government educational initiatives, developed successful learning, wellbeing and leadership programs, and consulted for the Department of Education and Training. As an expert teaching practitioner, Georgina works extensively in classrooms with teachers and their diverse students to improve practice, student outcomes and learning environments. Georgina is also an outstanding learning and wellbeing coach, working holistically with at risk students from preschool to Year 12 and their families.
Her extensive research and expertise in education, wellbeing, and digital learning, led to the development of Human Literacy as a progressive, sustainable curriculum, pedagogy and heutagogy that holistically transforms teaching, learning and wellbeing. Georgina is known internationally as an inspiring speaker, researcher, businesswoman, philanthropist and strong advocate for educators, young people and parents to ensure lifelong learning success. Georgina was previously an Assistant Principal in a two campus P-9 College. Her passion for excellence in education has been recognised in state and national awards. Her presentations will leave you with a wealth of knowledge, strategies, resources and inspiration to make a difference to all you work with.
This workshop meets the following AITSL Australian Professional Standards for Teachers:
1. Know students and how they learn (1.1; 1.3; 1.5; 1.6.)
3. Plan for and implement effective teaching and learning (3.3; 3.5.)
4. Create and maintain supportive and safe learning environments (4.1; 4.2; 4.3; 4.4.)
6. Engage in Professional Learning (6.2; 6.3.)
Framework for Improving Student Outcomes (FISO):
Excellence in Teaching and Learning:
Building practice excellence
Positive climate for learning:
Empowering students and building school pride
Setting expectations and promoting inclusion
Please read all terms and conditions carefully, as they include important information about registration requirements, associated with all our professional learning services.
REGISTERING FOR AN EVENT WITH EDUMAZING
You MUST be 18 years or over to register for an event with us and all information provided is true and accurate.
You MUST have the relevant permission from your school/organisation/business to submit your registration if you are not self-funding.
Only the registered participant is authorised to take part in an online learning event (webinar/course).
Webinars are LIVE sessions and may be recorded for Edumazing quality purposes only. Recordings are not for participant use.
Participants do not have permission to record and capture any online event.
All edumazing documents are copyright protected. They are provided to participants for their professional learning and individual use as part of registering for an event. No copying, sharing or distribution of these for any purpose is permitted.
PAYMENT OF AN EVENT WITH EDUMAZING
Payment is required when registering for an online event.
A Tax invoice will be attached to all registration confirmation emails and GST applies to Australian registrations only.
If you do not receive an invoice upon payment, please contact admin@edumazing.com or phone +61 480 290 140.
Payment terms:
Payment for Online courses and Webinars is prepaid.
Payment for face-to-face workshops is required within 14 days of invoicing.
Payment options:
Credit card and PayPal payment options are available.
Edumazing has the right to charge delegates the correct amount if there is an amount error in the money received.
Credit Card
Visa or MasterCard accepted. Credit card payments will incur a 1.3% surcharge.
Please choose carefully if you are paying via Credit card as we do not give refunds if you change your mind, make a wrong decision or pay after the advertised withdrawal date and time of a scheduled event.
If applicants provide 14 days or more notice to cancel their registration for a Face-to-Face workshop or webinar (excludes Online courses) a refund will be issued and a service fee may apply.
PayPal
Please choose carefully if you are paying via PayPal as we do not give refunds if you change your mind, make a wrong decision or pay after the advertised withdrawal date and time of a scheduled event.
If applicants provide 14 days or more notice to cancel their registration for a face-to-face workshop or webinar (excludes Online courses), a refund will be issued and a service fee may apply.
CANCELLATION BY EDUMAZING
All Edumazing events run subject to minimum numbers.
Edumazing reserves the right to change scheduled events where necessary & registrants will receive written notification about this well in advance.
If an event is transferred to a new date and registrants are unable to attend, a refund or credit voucher can be provided.
If an event is cancelled due to unforeseen circumstances and payment has been received, registrants will receive a refund.
PLEASE NOTE: Refunds are for the event price only. Edumazing does not accept liability for payment of any associated costs.
CANCELLATION BY A REGISTRANT
All registration cancellations MUST be received in writing 14 days or more prior to the event date.
Cancellation dates for webinars & face-to-face workshops are advertised on their relevant event page (this excludes Online courses).
Refund
If sufficient notice is received, a refund will be provided.
Cancellations received after this time will not be entitled to a refund.
If you register after the cancellation date, payment is required and you are not entitled to a refund.
Registrants who choose not to participate in an event or do not provide notification about their non-attendance, will not be entitled to a refund.
Online Courses are non-refundable.
PRIVACY & DATA USAGE
Edumazing is required to gather and use certain information about individuals: clients, students and other people that we have professional relationships with to support them to access our services.
We collect this information for the primary purpose of providing our services to all individuals (as specified above).
Information is obtained in many ways including online registrations, enquiries or requests via our website, emails, telephone, face-to-face or from other correspondence.
Information is stored in a manner that protects it from misuse and loss and from unauthorised access, modification or disclosure.
When this information is no longer needed for the purpose for which it was obtained, it will be stored safely (for a minimum of 7 years), and then reasonable steps will be taken to destroy or permanently de-identify this information.
Data will at no time be disclosed to unauthorised people, outside of the organisation.
DISCLAIMER
These terms and conditions apply to all registrations.
All registrations with us apply from the day we receive them and are applicable until such a time as the event has occurred, or the registrant has cancelled their registration within the advertised cancellation period.
Should circumstances change please let us know immediately via email admin@edumazing.com
Users of our services will be advised in writing of any major changes or additions to these terms and conditions. They will also be highlighted in this section.
This workshop will include:
Presentation handout
Resources & achievable strategies
Online collaboration space
Pre/post contact