On-site professional learning
We provide quality professional learning opportunities that are directly related to school needs.
Workshops are hands-on, engaging, practical and relevant and are facilitated on-site.
We can offer most advertised workshops within schools and tailor make these workshops to support the direct needs of individual schools.
When we provide on-site support, we follow this process: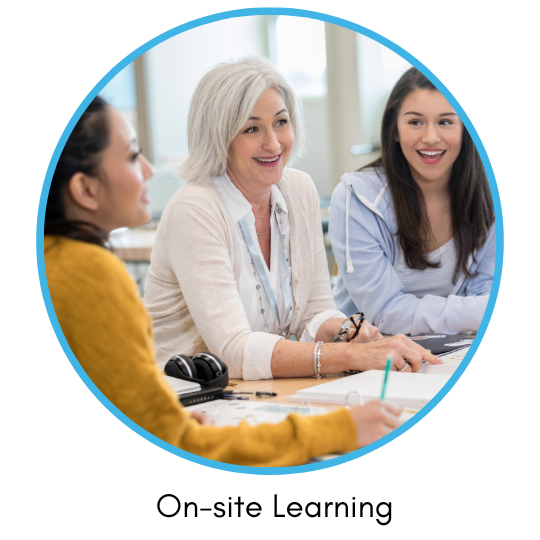 On-Site Professional Learning Process
Building Professional Communities and Mastering Practice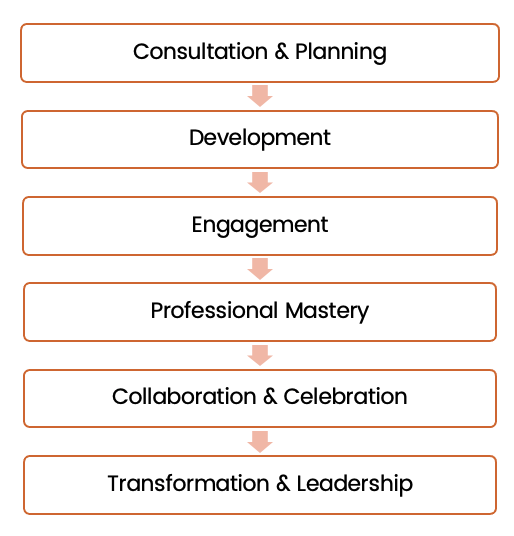 Examples of workshops we have facilitated include:

• Holistic Learning: Understanding students and transforming learning
• The Mindfulness Curriculum
• BEAM: Beyond English & Mathematics
• 21st Century Assessment
• Differentiation and Deepening Learning
• Motivated Teachers Engaged Learners
• Holistic Teaching & Learning Success
• Teacher Feedback that Improves Student Learning
• Inquiry Planning, Thinking and Learning


If you're ready to take your School to the next level, or find out more about our Professional Learning Services, you may contact us on 0480 290 140 or complete a request form.
I wanted to let you know how much we enjoyed our day. I loved it and thought it was the best P.L I have had in a long time. Whilst opening up the world of elearning incredibly you also allowed us to revisit our whole approach to teaching and learning and why we do it. I was so impressed. Great expectations and excitement lie before us. Thank you for your passion and enthusiasm.