High performing teams produce the best results in all schools, organisations and businesses. To achieve this outcome, all team members need to know and apply important principles and practices to ensure they maximise their contribution in the workplace as a valued team member that works in synergy. Discover how you can make this a sustainable reality in your school, organisation or business.
Workshop Overview: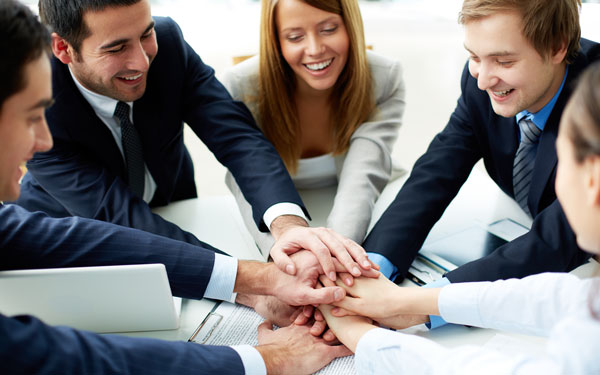 This workshop will allow you to experience essential strategies and practices to develop high performing teams that work collaboratively to achieve important team identified outcomes. You will begin by mapping your own strengths to ensure you understand what you bring to your team. You will then recognise the strengths of your team members, and the reasons why your team is or isn't performing at their best. You will identify and work with the key concerns that stifle your team's progress, and experience important strategies to empower your team to work in synergy. You will leave energised and motivated to create a sustainable high-performing team.
This engaging full-day, hands on workshop will allow participants to:
Develop essential knowledge about what makes a high-performing team based on holistic principles of success;

Recognise your own strengths and the strengths of others in your team, and use these to improve communication and collaboration including online etiquette and legalities;

Understand how you can lead courageous conversations to enhance team dynamics;

Engage in practical activities to re-energise your work commitment;

Establish consistent practices and protocols to work productively;

Value the team you are working with using growth mindset strategies;

Reflect on your current performance and create new possibilities that improve your own wellbeing and morale.
A sample of what teachers are saying about this workshop:
"Wow! The name of this workshop is perfectly suited. I feel inspired and motivated to change and grow." C.K.
"This is a brilliant workshop. I have taken away so many great ideas and resources. My motivation is stronger and I feel more confident going forward in my career." J.C.
"If you want to be inspired to make changes both personally and professionally this workshop is for you. Georgina is so enthusiastic and knowledgeable about becoming a leader in everyday life and in the work place. She will change the way you think." C.H.
About the Presenter: Georgina Pazzi
Georgina Pazzi is a Specialist Education Consultant that works directly with classroom teachers, students and school leaders in Primary, Secondary and Special Schools to improve teaching practice, student learning, leadership, school culture and community connectedness. She has over 30 years of experience in educational leadership including curriculum innovation, ICT, progressive pedagogies, assessment and reporting. She has headed key government educational initiatives, developed successful learning, wellbeing and leadership programs, and consulted for the DET. Georgina is also an outstanding learning coach, working holistically with at risk students from preschool to Year 12. Georgina is known internationally as an inspiring speaker, researcher, businesswoman, philanthropist and strong advocate for educators, young people and parents to ensure life long learning success. Georgina was previously an Assistant Principal in a two campus P-9 College and has worked in all sectors of education: Government, Independent, Catholic, Tertiary and Not-For-Profit in key leadership roles. Her passion for excellence in education has been recognised in state and national awards. Her presentations will leave you with a wealth of knowledge, resources and inspiration to make a difference to all you work with.
AITSL Australian Professional Standards for Teachers:
6. Engage in professional learning (6.2, 6.3)
7. Engage Professionally With Collegues, Parents /Carers and the community (7.1, 7.2, 7.4)
Framework for Improving Student Outcomes (FISO):
Professional Leadership:
Building leadership teams
Why Edumazing PDs?
Quality endorsed;
Inspire change with practical and achievable ideas, resources and strategies;
Outstanding qualified presenters;
Pre- and post-service delivery to ensure participants needs are met;
Supported by research;
Innovative and unique.
If you would like us to host this workshop at your school, or find out more about our Professional Learning Services, you may contact us on 9731 1400 or complete a request form.
Event Information:
DATE: To be announced.
VENUE: To be announced.
TIME: 8:45am registration, 9:00am sharp start, 3:30pm finish.
Suitability:
This workshop is suitable for leaders, aspiring leaders, team members and professionals working in schools, organisations, businesses and tertiary settings.
Catering:
Participants will receive pre-workshop refreshments upon arrival, delicious morning tea and lunch.
Cost:
Member*: $319.00 inc. GST ($290.00 excl. GST)
Non-member: $341.00 inc. GST ($310.00 excl. GST)
*Free membership. To join, click here.
Registration:
Phone: (03) 9731 1400

Email:

This email address is being protected from spambots. You need JavaScript enabled to view it.
What to Bring:
Charged Laptop or other mobile device that can wirelessly access the Internet (internet connectivity provided), and as always, your enthusiasm.
Participant Places:
Participant numbers are strictly limited.
Save
Save
Save
Save
Save
Save
Save
Save
Save
Save
Save
Save
Save
Save
Save
Save
Save
Save
Save
Save
Save
Save
Save
Save
Save
Save
Save
Save
Save
Save
Save
Save
Save
Save