START STRONG with a full day of professional learning experiences that will EMPOWER you for SUCCESS and support you to begin your new school year with more confidence and resources to engage all students.
You will experience three essential topics:

Working with Challenging Behaviours
Discover practical strategies to support you to work more effectively with challenging behaviours, especially common behaviours you will experience at different developmental stages, when you teach a new group of students. Understand the language of behaviour, and how it links to a child's feelings, thoughts and needs. Experience a holistic framework that increases your awareness of each child, and recognise important steps you can take to minimise challenges and maximise learning. Explore different characteristics of students with special needs and strategies, to work successfully with these students if they display challenging behaviours. Uncover simple ways you can foster connection, identify common learning issues and support all students to thrive.

Developing Your Self-Efficacy
Step-up and extend yourself as a teacher moving from the ordinary to the extraordinary. Develop a powerful teacher blueprint as an activator of learning and set achievable expectations to ensure a work-life balance. Learn how a growth mindset will allow you and your students to create a learning culture that fosters student personalised learning and self-directed learning, where all your students achieve ongoing success. This includes using practical assessment strategies, planning techniques and digital tools to drive powerful progressive pedagogies. Extend your communication skills and improve relationships with your students, colleagues and parents. Learn how to nurture habits that will keep you organised, focused and passionate about each working day.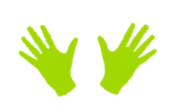 Improving Student Engagement
Grow your classroom and young minds with limitless possibilities that shape deeper learning across the curriculum by engaging them socially, physically, intellectually, culturally and emotionally. Discover essential principals that ignite a passion for continuous learning. Understand the motivating drivers to student engagement and how you can promote these in your classroom. Access a wealth of developmental learning and wellbeing strategies and resources you can use immediately. This includes ideas to begin your new school year, and exciting learning opportunities to implement a successful Science, Technology, Engineering, Arts and Mathematics (S.T.E.A.M.) curriculum. These experiences will be essential to improving student learning and engagement from the onset.
Professional Learning Community
You will also be invited to join an online private collaborative space where you will all be excited to share ideas, explore challenges, solve problems and support one another to continually grow and improve your teaching from this point forward. It is your very own EdGrad Professional Learning Community that brings together professionals with common interests and needs as part of our commitment to supporting our Graduates to be passionate about their profession.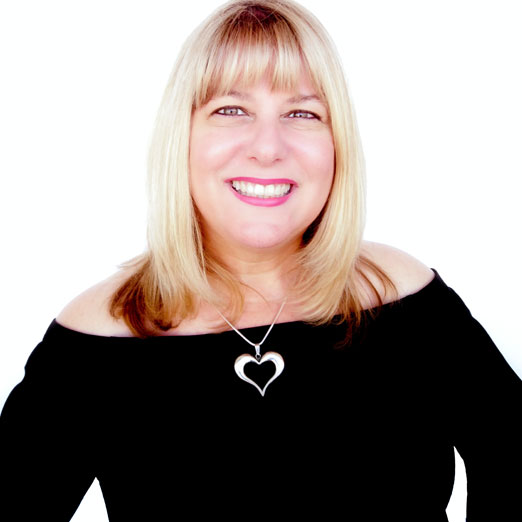 Meet your Starting Strong Facilitator
Georgina Pazzi is a Specialist Education Consultant that works directly with classroom teachers, students and school leaders in Primary, Secondary and Special Schools to improve teaching practice, student learning, leadership, school culture and community connectedness. She has over 32 years of experience in educational leadership including curriculum innovation, ICT, wellbeing, progressive pedagogies, assessment and reporting.

A sample of what participants are saying about this professional learning experience:
"It was an exceptionally helpful and relevant day that has provided me with a new network of teachers to collaborate with and resources that will be fantastic to use in my classroom." Jess – Graduate
"Thank you Georgina for an amazing first PD. It was insightful and practical & I will take away al strategies." Emily - Graduate
"Highly recommended – infectiously enthusiastic presenters. Great practical resources." Jane – CRT
"A very full day of incredible useful material, resources and knowledge. The presenters were well organised, enthusiastic and passionate about education." Julie – Graduate
"Very comprehensive session, covering wide range of topics and providing specific effective advice to help activate learning for all students." Meg - Pre-service Teacher
"I highly recommend this PD to any teacher, new or old to reinvigorate their passion for accelerating learning, to give them the confidence to do what they do, well." Michelle – Graduate
"I really enjoyed learning about student behaviour, how to empower myself and learning about accelerate activities I will definitely be using some on my next placement. Everyone was very enthusiastic and it was contagious!" Chloe - Pre-service Teacher
Suitability:
This Starting Strong workshop is suitable for Graduate Teachers (in their first three years of teaching), Pre-service Teachers and CRTs in a primary or secondary school setting. Resources and strategies will be shared that support both contexts.
This Professional Learning Meets the Following AITSL Australian Standards for Teachers:
1) KNOW STUDENTS AND HOW THEY LEARN
1.1) Physical, social and intellectual development and characteristics of students;
1.2) Understand how students learn;
1.3) Students with diverse linguistic, cultural, religious and socioeconomic backgrounds;
1.6) Strategies to support full participation of students with disability.
2) KNOW THE CONTENT AND HOW TO TEACH IT
2.1) Content and teaching strategies of the teaching area;
2.6) Information and Communication Technology (ICT).
3) PLAN FOR AND IMPLEMENT EFFECTIVE TEACHING AND LEARNING
3.3) Use teaching strategies;
3.4) Select and use resources;
3.5) Use effective classroom communication;
3.7) Engage parents/carers in the educative process.
4) CREATE AND MAINTAIN SUPPORTIVE AND SAFE LEARNING ENVIRONMENTS
4.1) Support student participation;
4.2) Manage classroom activities;
4.3) Manage challenging behaviour;
4.4) Maintain student safety;
4.5) Use ICT safely, responsibly and ethically.
5) ASSESS , PROVIDE FEEDBACK & REPORT ON STUDENT LEARNING
5.1) Assess student learning;
5.2) Provide feedback to students on their learning.
6) ENGAGE IN PROFESSIONAL LEARNING
6.2) Engage in professional learning and improve practice;
6.4 ) Apply professional learning and improve student learning.
7) ENGAGE PROFESSIONALLY WITH COLLEAGUES, PARENTS /CARERS & THE COMMUNITY
7.4) Engage with professional teaching networks and broader communities.
Framework for Improving Student Outcomes (FISO):
Excellence in Teaching and Learning
Curriculum planning and assessment

Building practice excellence
Positive climate for learning
Empowering students and building school pride

Setting expectations and promoting inclusion
Why Edumazing PDs?
Quality endorsed;
Inspire change with practical and achievable ideas, resources and strategies;
Outstanding qualified presenters;
Pre- and post-service delivery to ensure participants needs are met;
Supported by research;
Innovative and unique.
If you would like us to host this workshop at your school, or find out more about our Professional Learning Services, you may contact us on 9731 1400 or complete a request form.
Event Information:
LOCATION: Bundoora
DATE: Wednesday 22nd January, 2020
VENUE: Uni Hill Conference Centre

TIME:
Registration: 9:00am to 9:30am
Learning Sessions: 9:30am to 4:00pm

COST:
Member: $220.00 (excl. GST)
Non Member: $240.00 (excl. GST)
*Free membership. To join, click here.
CATERING:
Participants will receive pre-workshop refreshments upon arrival, delicious morning tea, lunch and afternoon tea.
WHAT TO BRING:
Your enthusiasm of course. We will contact you prior to the event with further information to ensure you are fully prepared and supported on the day to maximise this great experience.
Save
Save
Save
Save
Save
Save
Save
Save
Save
Save
Save
Save
Save
Save
Save
Save
Save
Save
Save
Save
Save
Save
Save
Save
Save
Save
Save
Save
Save
Save
Save
Save
Save
Save