With increased incidences of trauma, anxiety, diagnosed conditions and learning difficulties, the effects of these have presented themselves as challenges in behaviour, learning, wellbeing and relationships within many environments.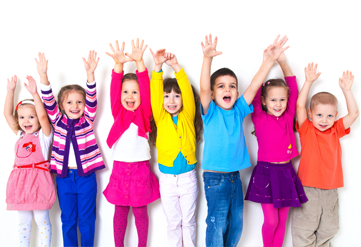 Workshop Overview:
Go beyond managing the symptoms of challenging behaviours to understanding why children are experiencing these challenges (causation). Experience related strategies to know how we can work with identified challenges and the whole child to create short and long term impact (transformation). Use these strategies to enhance positive relationships that build resilience, empathy, trust, inclusion and compassion. Discover how you can transform the negative impact of challenging behaviours to ensure all learners thrive.
This workshop has been crafted to motivate EY professionals, and teachers & support staff to:
Understand the importance of moving from managing symptoms to why they are experiencing these challenges (causation);
Experience strategies to know how we can work with identified challenges to create short and long term impact (transformation);
Use these essential transformational strategies to plan and activate sustainable changes to minimise challenging behaviours, improve children's learning and wellbeing, and ensure the growth of positive relationships (sustainable action).
This workshop will allow participants to:
Use a holistic map combined with behavioural assessments to understand causation;
Experience a range of essential evidence-based learning and wellbeing strategies that support different developmental and communication needs within the early years related to challenging behaviours (e.g. aggression; anxiety; defiance; grief; fear; trauma; learning difficulties; withdrawal.)
Understand the most appropriate strategies than can be applied to their challenging case(s) and environments to improve learning and wellbeing outcomes;
Create a sustainable action plan that supports the diverse needs of identified students and develop calmer and safe early years environments.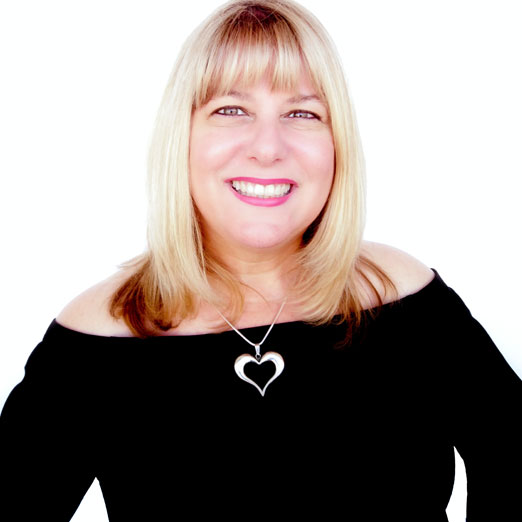 Meet your presenter:
Georgina Pazzi is a Specialist Education and Wellbeing Consultant that works directly with classroom teachers, students and school leaders in Primary, Secondary and Special Schools to improve teaching practice, student learning, leadership, school culture and community connectedness. She has over 32 years of experience in educational leadership including curriculum innovation, ICT, wellbeing, progressive pedagogies, assessment and reporting.

Testimonials about this presenter:
"Georgina is knowledgable, engaging and extremely welcoming of questions. One fo the best presenters I've ever had! Loved it." - Hayley
"Georgina empowers me to be the best educator I can be" - Wendy
"Georgina is a wonderful speaker, allows all members to take part in her presentation. Is very uplifting and in doing so keeps the time stressfree and easy to follow and FUN!!" - Sara
Suitability:
This workshop is suitable for Early Years professionals and teachers and support staff in Pre-schools, Childcare Centres, Catholic/Government/Independent Primary schools (K-2 levels) as well as Special Schools. Pre-service, Graduates & Relief teachers will also benefit from attending.
AITSL Australian Professional Standards for Teachers:
1. Know students and how they learn (1.1; 1.3; 1.5; 1.6.)
3. Plan for and implement effective teaching and learning (3.3; 3.5.)
4. Create and maintain supportive and safe learning environments (4.1; 4.2; 4.3; 4.4.)
6. Engage in Professional Learning (6.2; 6.3.)
Framework for Improving Student Outcomes (FISO):
Excellence in Teaching and Learning
Building practice excellence
Positive climate for learning
Empowering students and building school pride
Setting expectations and promoting inclusion
Why Edumazing PDs?
Quality endorsed;
Inspire change with practical and achievable ideas, resources and strategies;
Outstanding qualified presenters;
Pre- and post-service delivery to ensure participants needs are met;
Supported by research;
Innovative and unique.
If you would like us to host this workshop at your school, or find out more about our Professional Learning Services, you may contact us on 9731 1400 or complete a request form.
Event Information:
LOCATION: Wyndham
DATE: Thursday 3rd October, 2019
VENUE: Venue to be confirmed
TIME: Registration: 9:15am
Workshop: 9:30am to 4:00pm

Limited to 25 positions only.
COST:
Member*: $270.00 (excl. GST)
Non-member: $290.00 (excl. GST)
*Free membership. To join, click here.
CATERING:
Participants will receive pre-workshop refreshments upon arrival, delicious morning tea and lunch.
WHAT TO BRING:
Charged Laptop or other mobile device that can wirelessly access the Internet (internet connectivity provided), and as always, your enthusiasm.
Save
Save
Save
Save
Save
Save
Save
Save
Save
Save
Save
Save
Save
Save
Save
Save
Save
Save
Save
Save
Save
Save
Save
Save
Save
Save
Save
Save
Save
Save
Save
Save
Save
Save