Teachers will be introduced to key aspects that support the skills and learning needs of students with a developmental disability. Discover the elements of an evidence-based practice known as Structured TEACCHing where you will investigate the important fundamentals of Structured TEACCHing as you design learning experiences for your students.

Workshop Overview:
By attending this 2-day workshop, presented from a school site, you will experience a contextualised learning approach. You will have the opportunity to trial and practice some of the elements of Structured TEACCHing and observe classrooms in action.
This workshop will allow participants to:
Understand the learning and behaviour style of students with a developmental delay;
Understand the elements of Structured TEACCHing;
Apply the elements within your own classroom practice.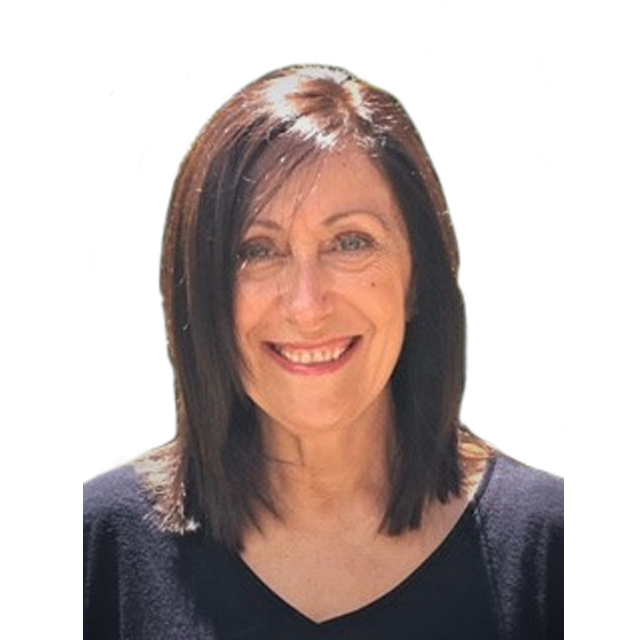 Meet your presenter:
Dr Anna Bortoli is a special education and autism consultant, and a former Assistant Principal and Lecturer. As a consultant she provides professional learning and in-situ training with teachers about strategies and approaches for students and young children with developmental delays or autism. Her research work relates to the areas of Structured Teaching, Executive Skills for Learning, Functional Assessment, Curriculum and ILPs. She delivers tertiary training and Masterclasses in ASD and ADHD. She is TEACCH® Certified Practitioner Level and has received training through Division TEACCH®, enabling her to implement a Structured Teaching approach with teachers and parents. Anna is committed to the professional growth of practitioners in the field of special education.
A sample of what participants are saying about this presenter:
"Some very useful information/ideas for resources. Excellent presenter" - Pat C.
"Anna was very easy to listen to. Great examples throughout the session" - Chris N.
"The workshop was delivered in a very professional manner, was extremely informative and challenging" - Athena
Suitability:
This workshop is suitable for primary and secondary classroom teachers, educational leaders and support staff in Catholic, Government, Independent and Specialist schools. This is also suitable for staff who are responsible for students in receipt of state funding. Pre-service, Graduates & Relief teachers will also benefit from attending.
This Professional Learning meets the following AITSL Australian Professional Standards for Teachers:
1. Know students and how they learn (1.1; 1.2; 1.5; 1.6)
3. Plan for and implement effective teaching and learning (3.3; 3.4)
4. Create and maintain supportive and safe learning environments (4.1; 4.2; 4.3; 4.4)
5. Assess, Provide Feedback and Report on Student Learning (5.1; 5.4)
Framework for Improving Student Outcomes (FISO):
Excellence in Teaching and Learning:
Building practice excellence
Why Edumazing PDs?
Quality endorsed;
Inspire change with practical and achievable ideas, resources and strategies;
Outstanding qualified presenters;
Pre- and post-service delivery to ensure participants needs are met;
Supported by research;
Innovative and unique.
If you would like us to host this workshop at your school, or find out more about our Professional Learning Services, you may contact us on 9731 1400 or complete a request form.
Event Information:
LOCATION: Wheelers Hill
DATE: Monday 27th & Tuesday 28th May, 2019
VENUE: To be announced,
Wheelers Hill VIC 3150
TIME: Registration: 8:45am
Workshop: 9:00am to 3:30pm

LOCATION: Melton
DATE: Monday 17th & Tuesday 18th June, 2019
VENUE: To be announced,
Melton VIC 3029
TIME: Registration: 8:45am
Workshop: 9:00am to 3:30pm

COST:
Member*: $500.00 (excl. GST)
Non-member: $540.00 (excl. GST)
*Free membership. To join, click here.
Special Offer applies to Pre-service, Graduates & CRTs. Call us to find out more! Conditions apply

.
CATERING:
Participants will receive pre-workshop refreshments upon arrival, delicious morning tea and lunch.
WHAT TO BRING:
Your critical thinking, creativity, communication and collaboration. Participants will be notified of any further needs closer to the event.
Save
Save
Save
Save
Save
Save
Save
Save
Save
Save
Save
Save
Save
Save
Save
Save
Save
Save
Save
Save
Save
Save
Save
Save
Save
Save
Save
Save
Save
Save
Save
Save
Save
Save