With increased incidences of trauma, anxiety, diagnosed conditions and learning difficulties, the effects of these have presented themselves as challenges in behaviour, learning, wellbeing and relationships within many classrooms and schools across different demographics.

Workshop Overview:
By attending this two-day workshop and follow-up webinar, you will discover how you can transform the negative impact of challenging behaviours and environments to ensure all learners thrive. You will go beyond managing challenging behaviours to understanding, planning and leading sustainable action using a combination of evidence-based learning and wellbeing strategies as well as practices.
The two-day workshop has been crafted to motivate teachers, leaders & support staff to:
Understand the importance of moving from managing symptoms to why they are experiencing these challenges (causation);

Experience strategies to know how we can work with identified challenges to create short and long term impact (transformation);
Use these essential transformational strategies to plan and activate sustainable changes to minimise challenging behaviours, improve student learning and wellbeing, and ensure the growth of positive relationships and environments (sustainable action).
The follow-up webinar (a couple of months later) will provide important opportunities for participants to provide feedback on their sustainable action plan and implementation. Participants will be contacted prior to the webinar to inform the additional strategies that will be shared based on their needs and requests to ensure this experience improves their professional practice.
This workshop series will allow participants to:
Use a holistic map combined with behavioural assessments to understand causation;
Experience a range of essential evidence-based learning and wellbeing strategies that support different developmental and communication needs related to challenging behaviours (e.g. Tricky emotions: aggression; anxiety, grief; fear. Diagnosed conditions: ODD, ADHD. Other challenges: Trauma; Learning Difficulties; Withdrawal);
Understand the most appropriate strategies than can be applied to their challenging case(s) and environments to improve learning and wellbeing outcomes;
Create a sustainable action plan that supports the diverse needs of identified students and develop calmer classrooms and safe environments;
Implement their sustainable action plan with support and guidance.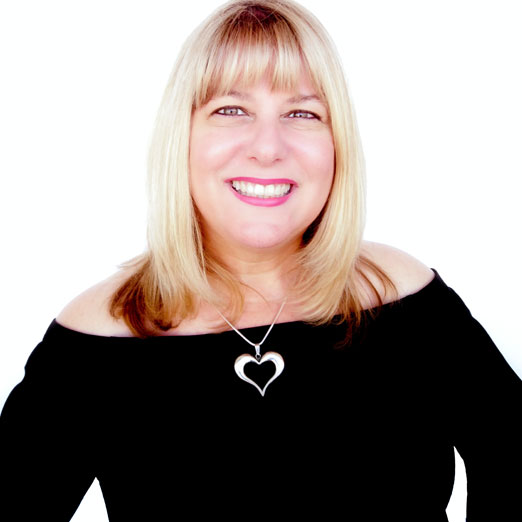 Meet your presenter:
Georgina Pazzi is a Specialist Education Consultant that works directly with classroom teachers, students and school leaders in Primary, Secondary and Special Schools to improve teaching practice, student learning, leadership, school culture and community connectedness. She has over 32 years of experience in educational leadership including curriculum innovation, ICT, progressive pedagogies, wellbeing, assessment and reporting. She has headed key government educational initiatives, developed successful learning, wellbeing and leadership programs, and consulted for the DET. Georgina is also an outstanding learning coach, working holistically with at risk students from preschool to Year 12. Georgina is known internationally as an inspiring speaker, researcher, businesswoman, philanthropist and strong advocate for educators, young people and parents to ensure life long learning success. Georgina was previously an Assistant Principal in a two campus P-9 College and has worked in all sectors of education: Government, Independent, Catholic, Tertiary and Not-For-Profit in key leadership roles. Her passion for excellence in education has been recognised in state and national awards. Her presentations will leave you with a wealth of knowledge, resources and inspiration to make a difference to all you work with.
Testimonials about this presenter:
"Georgina was enthusiastic about teaching and learning, which always inspires enthusiasm in others" - Anonymous.
"Georgina is inspirational! I have been feeling overwhelmed lately with the mixed bag of students I have but now I feel empowered to get to know my students even more & am equipped with how I can support their confidence & learning" - Sarah
"Georgina is knowledgable, engaging and extremely welcoming of questions. One fo the best presenters I've ever had! Loved it" - Hayley
Suitability:
This workshop is suitable for primary, secondary and specialist school teachers, curriculum leaders, as well as support staff in Catholic, Government and Independent schools. Pre-service teachers will also benefit from attending.
This Professional Learning Meets the Following AITSL Australian Professional Standards for Teachers:
1. Know students and how they learn (1.1; 1.3; 1.5; 1.6.)
3. Plan for and implement effective teaching and learning (3.3; 3.5.)
4. Create and maintain supportive and safe learning environments (4.1; 4.2; 4.3; 4.4.)
6. Engage in Professional Learning (6.2; 6.3.)

Framework for Improving Student Outcomes (FISO):
Excellence in Teaching and Learning:
Building practice excellence
Positive climate for learning:
Empowering students and building school pride
Setting expectations and promoting inclusion
Why Edumazing PDs?
Quality endorsed;
Inspire change with practical and achievable ideas, resources and strategies;
Outstanding qualified presenters;
Pre- and post-service delivery to ensure participants needs are met;
Supported by research;
Innovative and unique.
If you would like us to host this workshop at your school, or find out more about our Professional Learning Services, you may contact us on 9731 1400 or complete a request form.
Event Information:
LOCATION: CBD
DATE: Thursday 28th February and Friday 1st March, 2019
VENUE: William Angliss Institure,
555 La Trobe Street, Melbourne VIC 3000
TIME: Registration: 8:45am
Workshop: 9:00am to 3:30pm

COST:
Member*: $500.00 (excl. GST)
Non-member: $540.00 (excl. GST)
*Free membership. To join, click here.
CATERING:
Participants will receive pre-workshop refreshments upon arrival, delicious morning tea and lunch.
WHAT TO BRING:
Charged Laptop or other mobile device that can wirelessly access the Internet (internet connectivity provided), and as always, your enthusiasm.
Save
Save
Save
Save
Save
Save
Save
Save
Save
Save
Save
Save
Save
Save
Save
Save
Save
Save
Save
Save
Save
Save
Save
Save
Save
Save
Save
Save
Save
Save
Save
Save
Save
Save