For many students with learning difficulties, understanding the connection between printed letters and the sounds of the English language is problematic. Their writing, spelling and reading often illustrate the challenges they encounter in hearing and distinguishing individual phonemes and mapping these onto graphemes. Current research advocates for a systematic synthetic phonics approach to support such learners, and phonics instruction is now included in the Australian National Curriculum. This session will look at how best to teach this, reducing the likelihood of literacy failure for students at risk.

Workshop Overview:
Teachers will engage in practical experiences designed to increase their knowledge and skills in teaching phonics using a synthetics approach. They will also become more familiar with the range of evidence that supports this field of work, particularly for students with learning difficulties.
Why do students with learning difficulties find cracking the alphabetic code challenging?
How does phonics instruction fit into the "5 Big ideas" framework of learning to read in a balanced curriculum?
What are the different types of phonics instruction?
Why teach phonics using a synthetic approach?
How are phonics skills learnt? What does the research say is best practice in this field?
Assessing and planning for phonic knowledge in students;
Teaching the hierarchy of phonic skills;
Using technology and a multisensory approach to teach synthetic phonics;
Practical solutions and activities in teaching the full phonic code;
Resources and organisations.
This workshop will allow participants to:
Learn how poor phonics knowledge and skill affects reading, writing and spelling and the long-term impact of illiteracy on individuals;
Understand the importance of explicit, systematic instruction in synthetic phonics;
Become more familiar with the sequence of skill development associated with synthetic phonics and how to teach these from a multisensory perspective.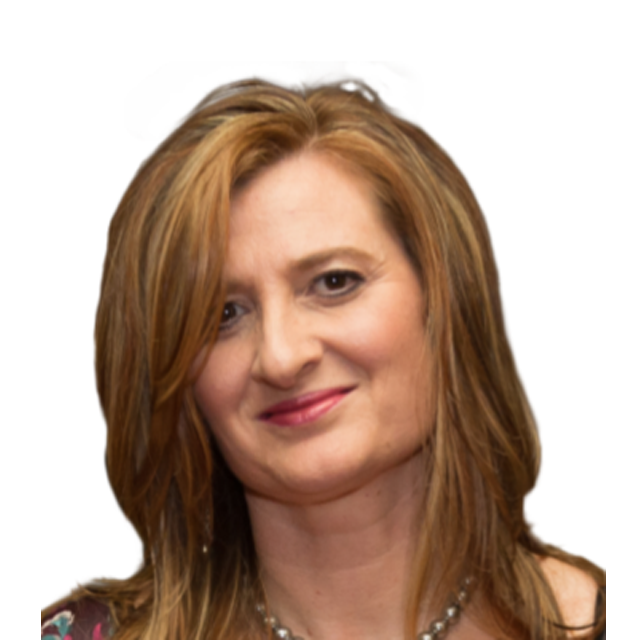 Meet your presenter:
Kristin Anthian is a leading Specialist Consultant for Learning Difficulties Australia (LDA). She has undergraduate qualifications in early childhood and primary teaching, a postgraduate diploma in Early Intervention, and a Master's Degree in Special Education and Inclusion. Kristin has worked at numerous inclusive and specialist settings, as part of a multidisciplinary allied health team, both in teaching and consultancy capacities. Some of these including Gateways Support Services, supporting students with ASD (Autism Spectrum Disorders) and their families; Save the Children Fund teaching indigenous students; and Local Government as a Preschool Field Officer/Assessment Officer. Kristin is passionate about inclusive pedagogy, the provision of evidence-based practice, and the use of rich learning tools to capitalise strengths and achieve sustainable success.
A taster of what participants are saying about this workshop:
"Go and listen for yourself - it has been insightful and exciting!!! Thank you". - Rebecca
"The workshop is the first step in understanding synthetic phonics and its importance in Australian schools. Kristen is passionate about sharing the evidence on synthetic phonics and how to implement it in the classroom." - Anonymous
"An engaging explanation of what phonological awareness is, its importance and how to teach it, Lots of practical activities and references to research". - Jo-Anne
"A great source of inspiration for working with students. Many creative ideas." - Loryn
Suitability:
This workshop is suitable for Primary school educators, Special school staff, additional needs educators and educational support staff in Government, Catholic, and Independent schools. Pre-service, Graduates & Relief teachers will also benefit from attending.
This Professional Learning Meets the Following AITSL Australian Professional Standards for Teachers:
1. Know students and how they learn (1.1; 1.2; 1.3; 1.5; 1.6.)
2. Know the content and how to teach it (2.1; 2.5; 2.6.)
3. Plan for and implement effective teaching and learning (3.2; 3.3; 3.4; 3.6.)
4. Create and maintain supportive and safe learning environments (4.1; 4.2.)
5. Assess, provide feedback and report on student learning (5.1; 5.3; 5.4.)
6. Engage in Professional Learning (6.2; 6.3; 6.4.)
7. Engage professionally with colleagues, parents, carers and the community (7.4.)
Framework for Improving Student Outcomes (FISO):
Excellence in Teaching and Learning:
Curriculum planning and assessment
Building practice excellence
Positive climate for learning:
Setting expectations and promoting inclusion
Why Edumazing PDs?
Quality endorsed;
Inspire change with practical and achievable ideas, resources and strategies;
Outstanding qualified presenters;
Pre- and post-service delivery to ensure participants needs are met;
Supported by research;
Innovative and unique.
If you would like us to host this workshop at your school, or find out more about our Professional Learning Services, you may contact us on 9731 1400 or complete a request form.
Event Information:
LOCATION: Werribee
DATE: Friday 10th May, 2019
VENUE: Edumazing Studios,
Level 1, 84 Synnot Street, Werribee VIC 3030
TIME: Registration: 8:45am
Workshop: 9:00am to 3:00pm

COST:
Member*: $270.00 (excl. GST)
Non-member: $290.00 (excl. GST)
*Free membership. To join, click here.
Special Offer applies to Pre-service, Graduates & CRTs. Call us to find out more! Conditions apply

.
CATERING:
Participants will receive pre-workshop refreshments upon arrival, delicious morning tea and a delectable self-selected lunch dining experience, at a local restaurant with plenty of additional sweeteners throughout the day.
WHAT TO BRING:
Your enthusiasm to participate in hands-on learning that will support your professional learning.
Save
Save
Save
Save
Save
Save
Save
Save
Save
Save
Save
Save
Save
Save
Save
Save
Save
Save
Save
Save
Save
Save
Save
Save
Save
Save
Save
Save
Save
Save
Save
Save
Save
Save