There are growing requests from teachers for support on how to effectively engage students who are reluctant to learn at school. There is also a need to update teachers' professional knowledge to improve instructional strategies using multimodal tools that impact on student engagement. We are pleased to provide an empowering workshop that gives teachers the understandings, tools and strategies to transform their classrooms into engaging learning spaces for all students.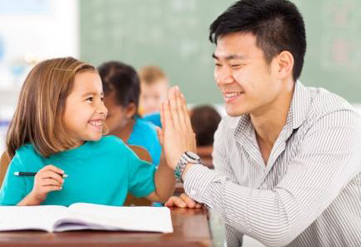 Workshop Overview:
This full day workshop for classroom teachers, addresses the key issues in student disengagement that prevent students from reaching their full potential. Teachers will participate in innovative and practical hands-on multimodal activities that motivate reluctant learners, develop instructional practice and improve student outcomes that can be applied immediately in their classrooms.
This full day multimodal workshop will allow educators to successfully:
Identify key issues that disengage students in learning;
Recognise essential instructional practices to understand learners' needs;
Experience how to engage students using the most effective and motivating multimodal strategies & tools;
Apply effective instructional practices to ensure learning progress;
Be empowered to make a positive difference in their classroom.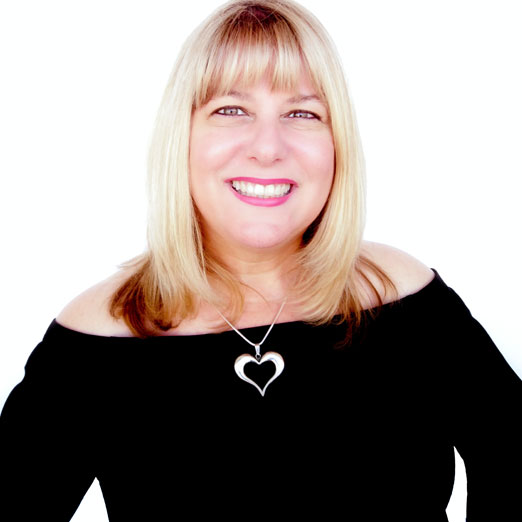 Meet your presenter:
Georgina Pazzi is a Specialist Education and Wellbeing Consultant that works directly with classroom teachers, students and school leaders in Primary, Secondary and Special Schools to improve teaching practice, student learning, leadership, school culture and community connectedness. She has over 32 years of experience in educational leadership including curriculum innovation, ICT, wellbeing, progressive pedagogies, assessment and reporting.

A sample of what teachers are saying about this workshop:
"Georgina is inspirational! I have been feeling overwhelmed lately with the mixed bag of students I have but now I feel empowered to get to know my students even more & am equipped with how I can support their confidence & learning" - Sarah T.
"Very practical ways to engage our reluctant students with low level entry skills. An holistic approach to supporting students" - Lucy G.
"An absolutely inspiring day that was enjoyable, great resources and comprehensive. There is so much to be gained from this PD and the ICT resources will be explored for weeks to come. You will leave this PD bursting with excitement to try new things with your class" - Jan
"Best PD I've ever done - highly relevant and engaging. Highly recommend!" - Carol
"This workshop stops you from thinking that reluctant learners are lazy, or can't do things, but shows you that these learners are just not ready to learn, and demonstrates various ways to help engage them and get them ready in life." - Emma
Suitability:
This workshop is suitable for primary and secondary teachers, educational leaders and support staff in Catholic, Government, Independent and Specialist schools. Pre-service and Graduate teachers will also benefit from attending.
This Professional Learning meets the following AITSL Australian Professional Standards for Teachers:
1. Know students and how they learn (1.1; 1.2; 1.3; 1.6.)
2. Know the content and how to teach it (2.5; 2.6.)
3. Plan for and implement effective teaching and learning (3.1; 3.2; 3.3; 3.4; 3.5.)
4. Create and maintain supportive and safe learning environments (4.1; 4.2; 4.5.)
5. Assess, provide feedback and report on student learning (5.1; 5.2.)
6. Engage in Professional Learning (6.2; 6.3; 6.4.)

Framework for Improving Student Outcomes (FISO):
Excellence in Teaching and Learning:
Curriculum planning and assessment
Building practice excellence
Positive climate for learning:
Empowering students and building school pride
Setting expectations and promoting inclusion
Why Edumazing PDs?
Quality endorsed;
Inspire change with practical and achievable ideas, resources and strategies;
Outstanding qualified presenters;
Pre- and post-service delivery to ensure participants needs are met;
Supported by research;
Innovative and unique.
If you would like us to host this workshop at your school, or find out more about our Professional Learning Services, you may contact us on 9731 1400 or complete a request form.
Event Information:
LOCATION: Bundoora
DATE: Thursday 4th June, 2020
VENUE: Uni Hill Conference Centre
30 Graduate Road, Bundoora
TIME: Registration: 8:45am
Workshop: 9:00am to 3:30pm

COST:
Member*: $270.00 (excl. GST)
Non-member: $290.00 (excl. GST)
*Free membership. To join, click here.
Special Offer applies to Pre-service, Graduates & CRTs. Call us to find out more! Conditions apply

.
CATERING:
Participants will receive pre-workshop refreshments upon arrival, delicious morning tea and lunch.
WHAT TO BRING:
Charged Laptop or other mobile device that can wirelessly access the Internet (internet connectivity provided), and as always, your enthusiasm.
Save
Save
Save
Save
Save
Save
Save
Save
Save
Save
Save
Save
Save
Save
Save
Save
Save
Save
Save
Save
Save
Save
Save
Save
Save
Save
Save
Save
Save
Save
Save
Save
Save
Save