On Request Webinar
Evidence-based. Practical. Relevant. Actionable. Global.
Convenient, easily accessible.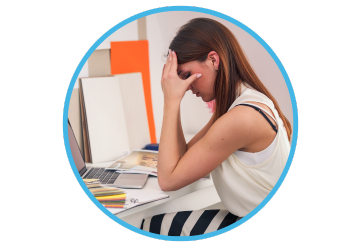 Get out and Stay out of Burnout!

Teachers across Australia are experiencing high levels of stress due to increased expectations, pressures and demands, with experts predicting that this could lead to industry-wide burnout.
A recent report on Teacher Mental Health and Burnout found that 46.8% of Australian teachers are considering leaving the profession in the next year. (Report by the Black Dog Institute 2023).
We don't want this to be you and it's time to reach out and do something about it.
During this webinar you will experience key strategies that address burnout in your workplace, the importance of psychologically safe workplaces, and what you can do to create safe spaces in your own educational setting to help yourself and your peers.
This interactive webinar will provide you with important information and strategies that motivate you to take action and change burnout habits, set boundaries and sustain a healthier way to work and live.
There will also be a Q & A session to provide additional support based on participant experiences and contexts to further deepen your understanding of burnout and access additional take-aways you can implement directly within your own workplace.
Join us to discover a better way to feel, think, work and be burnout free.
This webinar will allow you to:
Understand the impact of burnout in education.
Experience a range of essential burnout prevention and treatment strategies.
Participate in open professional conversations about burnout.
Apply your new understandings and strategies immediately within your context.
AITSL and FISO:
This webinar focuses on staff wellbeing which directly and indirectly influences the successful application of all of the AITSL and FISO standards.
Suitability:
Early Years Educators;
Classroom teachers in Catholic, Government and Independent schools:
Primary
Secondary
Specialist
Education Support Staff
School leaders
Pre-service, Graduates & Relief Teachers
Duration: 1.5hrs

What you need for this webinar:
Access to the webinar link on your device with internet connectivity, web camera, microphone and headphones and a speaker that is working and ready to use during the webinar.

Relevant resources provided via link for download.
A notebook and pen for notetaking.
An open mind and a positive approach to how you can remain in your education profession without burning out.
Webinar access:
All registrants will receive a Zoom link prior to the webinar via email, along with any relevant downloadable resources. Please also check your junk folder if you haven't received the email before contacting us about this matter.
Only the registered person is authorised to participate in the registered webinar.
Sally McGrath
Founder -Health that Heals
Burnout Treatment & Prevention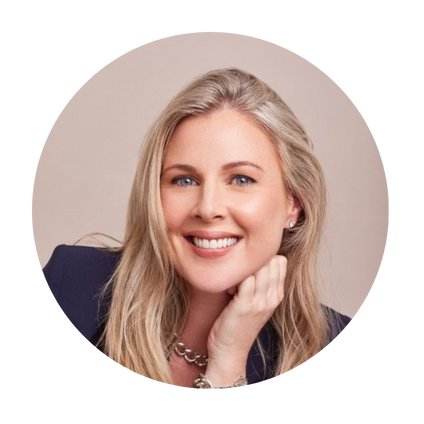 Sally has a lifelong passion for health and wellbeing and has guided and supported individuals and teams to treat burnout and prevent burning out, sharing resources that empower the individual to identify what needs to change to reduce the risk of burnout. Sally also shares strategies that support "mental health hygiene", something that can be ignored when a person is experiencing the spiral into burnout.
Having experienced her own life-changing burnout, Sally describes herself as a Burnout Survivor now Thriver. Her own journey to recovery inspired her health coaching practice, Health that Heals. Learn more here.
Sally has combined her (30 plus) years of managing and training teams with her preventative health beliefs & expertise to deliver sustainable workplace wellbeing programs that engage and empower individuals. Sally also coaches burnt-out self-employed and professional women, to restore their joy, energy, and focus for work and life. As her clients frequently say, "Sally - I've lost my Zing!" Sally is a published author of the book 'Health that Heals, Transform Your Life Before It's Too Late' and is a graduate of the Institute of Integrative Nutrition, in New York.
Sally's joy comes from empowering individuals and teams to create what she terms "work and life in synergy".
TERMS AND CONDITIONS
Please read all terms and conditions carefully, as they include important information about registration requirements, associated with all our professional learning services.
REGISTERING FOR AN EVENT WITH EDUMAZING
You MUST be 18 years or over to register for an event with us and all information provided is true and accurate.
You MUST have the relevant permission from your school/organisation/business to submit your registration if you are not self-funding.
Only the registered participant is authorised to take part in an online learning event (webinar/course).
Webinars are LIVE sessions and may be recorded for Edumazing quality purposes only. Recordings are not for participant use.
Participants do not have permission to record and capture any online event.
All edumazing documents are copyright protected. They are provided to participants for their professional learning and individual use as part of registering for an event. No copying, sharing or distribution of these for any purpose is permitted.
PAYMENT OF AN EVENT WITH EDUMAZING
Payment is required when registering for an online event.
A Tax invoice will be attached to all registration confirmation emails and GST applies to Australian registrations only.
If you do not receive an invoice upon payment, please contact admin@edumazing.com or phone +61 480 290 140.
Payment terms:
Payment for Online courses and Webinars is prepaid.
Payment for face-to-face workshops is required within 14 days of invoicing.
Payment options:
Credit card and PayPal payment options are available.
Edumazing has the right to charge delegates the correct amount if there is an amount error in the money received.
Credit Card
Visa or MasterCard accepted. Credit card payments will incur a 1.3% surcharge.
Please choose carefully if you are paying via Credit card as we do not give refunds if you change your mind, make a wrong decision or pay after the advertised withdrawal date and time of a scheduled event.
If applicants provide 14 days or more notice to cancel their registration for a Face-to-Face workshop or webinar (excludes Online courses) a refund will be issued and a service fee may apply.
PayPal
Please choose carefully if you are paying via PayPal as we do not give refunds if you change your mind, make a wrong decision or pay after the advertised withdrawal date and time of a scheduled event.
If applicants provide 14 days or more notice to cancel their registration for a face-to-face workshop or webinar (excludes Online courses), a refund will be issued and a service fee may apply.
CANCELLATION BY EDUMAZING
All Edumazing events run subject to minimum numbers.
Edumazing reserves the right to change scheduled events where necessary & registrants will receive written notification about this well in advance.
If an event is transferred to a new date and registrants are unable to attend, a refund or credit voucher can be provided.
If an event is cancelled due to unforeseen circumstances and payment has been received, registrants will receive a refund.
PLEASE NOTE: Refunds are for the event price only. Edumazing does not accept liability for payment of any associated costs.
CANCELLATION BY A REGISTRANT
All registration cancellations MUST be received in writing 14 days or more prior to the event date.
Cancellation dates for webinars & face-to-face workshops are advertised on their relevant event page (this excludes Online courses).
Refund
If sufficient notice is received, a refund will be provided.
Cancellations received after this time will not be entitled to a refund.
If you register after the cancellation date, payment is required and you are not entitled to a refund.
Registrants who choose not to participate in an event or do not provide notification about their non-attendance, will not be entitled to a refund.
Online Courses are non-refundable.
PRIVACY & DATA USAGE
Edumazing is required to gather and use certain information about individuals: clients, students and other people that we have professional relationships with to support them to access our services.
We collect this information for the primary purpose of providing our services to all individuals (as specified above).
Information is obtained in many ways including online registrations, enquiries or requests via our website, emails, telephone, face-to-face or from other correspondence.
Information is stored in a manner that protects it from misuse and loss and from unauthorised access, modification or disclosure.
When this information is no longer needed for the purpose for which it was obtained, it will be stored safely (for a minimum of 7 years), and then reasonable steps will be taken to destroy or permanently de-identify this information.
Data will at no time be disclosed to unauthorised people, outside of the organisation.
DISCLAIMER
These terms and conditions apply to all registrations.
All registrations with us apply from the day we receive them and are applicable until such a time as the event has occurred, or the registrant has cancelled their registration within the advertised cancellation period.
Should circumstances change please let us know immediately via email admin@edumazing.com
Users of our services will be advised in writing of any major changes or additions to these terms and conditions. They will also be highlighted in this section.
This webinar will include:
Live presentation
Handout with tips and suggestions to take away
Q&A time
Certificate of participation